​ Thomas F. Kinsora, Ph.D.
Clinical Neuropsychologist​




ABOUT DR KINSORA


Dr. Kinsora is a formally trained Clinical Neuropsychologist. He received his undergraduate training at Wayne State University in Detroit, Michigan. He was admitted into the American Psychological Association accredited doctoral program at the California School of Professional Psychology (now part of Alliant International University), receiving a Ph.D. in Psychology with a Specialized Certificate in Neuropsychology and Behavioral Medicine. The specialty in Neuropsychology required specific coursework, internship training, and research in the areas of neurological disorders, and neurocognition.

Dr. Kinsora's doctoral research focused on the differentiation of two types of dementia and was entitled "Anoetic Verbal Priming in Cortical and Subcortical Dementia". His research was presented as part of a panel of research at the 1989 International Neuropsychological Society conference in Vancouver, Canada.

Dr. Kinsora received predoctoral internship training in neuroscience/neuropsychology and clinical psychology at the Veteran's Administration Medical Center, Allen Park, Michigan. He completed additional supervised training between 1988 and 1992 at the Rehabilitation Institute of Michigan, in Detroit, Michigan, conducting neuropsychological evaluations and providing treatment on the stroke unit between 1988 and 1989 and conducting neuropsychological evaluations, providing treatment, and conducting research and data collection on the Traumatic Brain Injury Unit between 1989 and 1992. Dr. Kinsora received supervised training during this period under both Manfred F. Greiffenstein, Ph.D. ABPP-ABCN, and Scott R. Millis, Ph.D., ABPP-ABCN. He also received additional ABD and post-doctoral training under Dr. Greiffenstein at Psychological Systems, in Royal Oak, Michigan between 1988 and 1992.

Dr. Kinsora is an Adjunct Professor in the Department of Psychology at University of Nevada, Las Vegas.

As an Adjunct Professor, ​Dr. Kinsora provides training to Doctoral Candidates from the American Psychological Association accredited doctoral program at University of Nevada, Las Vegas. Center for Applied Neuroscience serves as a practicum site for the graduate program. Dr. Kinsora provides training in the administration of neurocognitive measures, in the preparation of neuropsychological assessment reports, and in the advanced interpretation of neuropsychological test data.

For over twenty years (since 1996), Dr. Kinsora has served on the Expert Panel on Special Accommodations of the Nevada Board of Bar Examiners. In this capacity he assists the Board in determining which Bar Exam applicants meet criteria for ADA accommodation, and helps advise the board on the type of accommodations required.

Dr. Kinsora is a member of the following organizations:
- American Academy of Clinical Neuropsychology,
- Division 40 (Neuropsychology Division) the American Psychological Association,
- International Neuropsychological Society,
- National Academy of Neuropsychology,
- Nevada State Psychological Association.

Dr. Kinsora's volunteer board membership and community organization experience include:
- Nevada Children's Center - President, Board of Directors 1997 to 2005 , 2009-2013 Board Member
- National Multiple Sclerosis Society - Desert Southwest Chapter 1993-1996
- Traumatic Brain Injury Professional Group 1993-1995
- Nevada State Psychological Association-South, Secretary 1996 to 1999; Chair, 1999-2000

Dr Kinsora has delivered lectures to various professionals in the community pertaining cognitive processing, the assessment of cognition, and other topics within the field of psychology.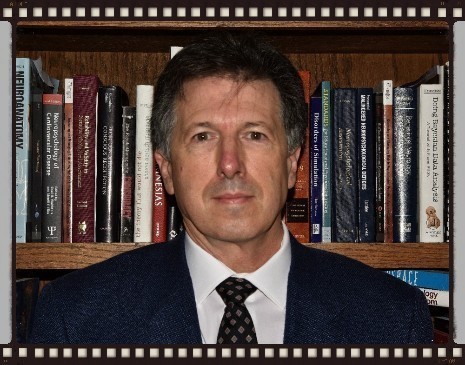 Specializing in the assessment of cognitive processing
in patients with neurological disorders,
acquired brain injury, and sports related concussions.

Neuropsychologist, Kinsora,
​Expert, Brain Injury.